Double, Double Toil & Trouble 11x14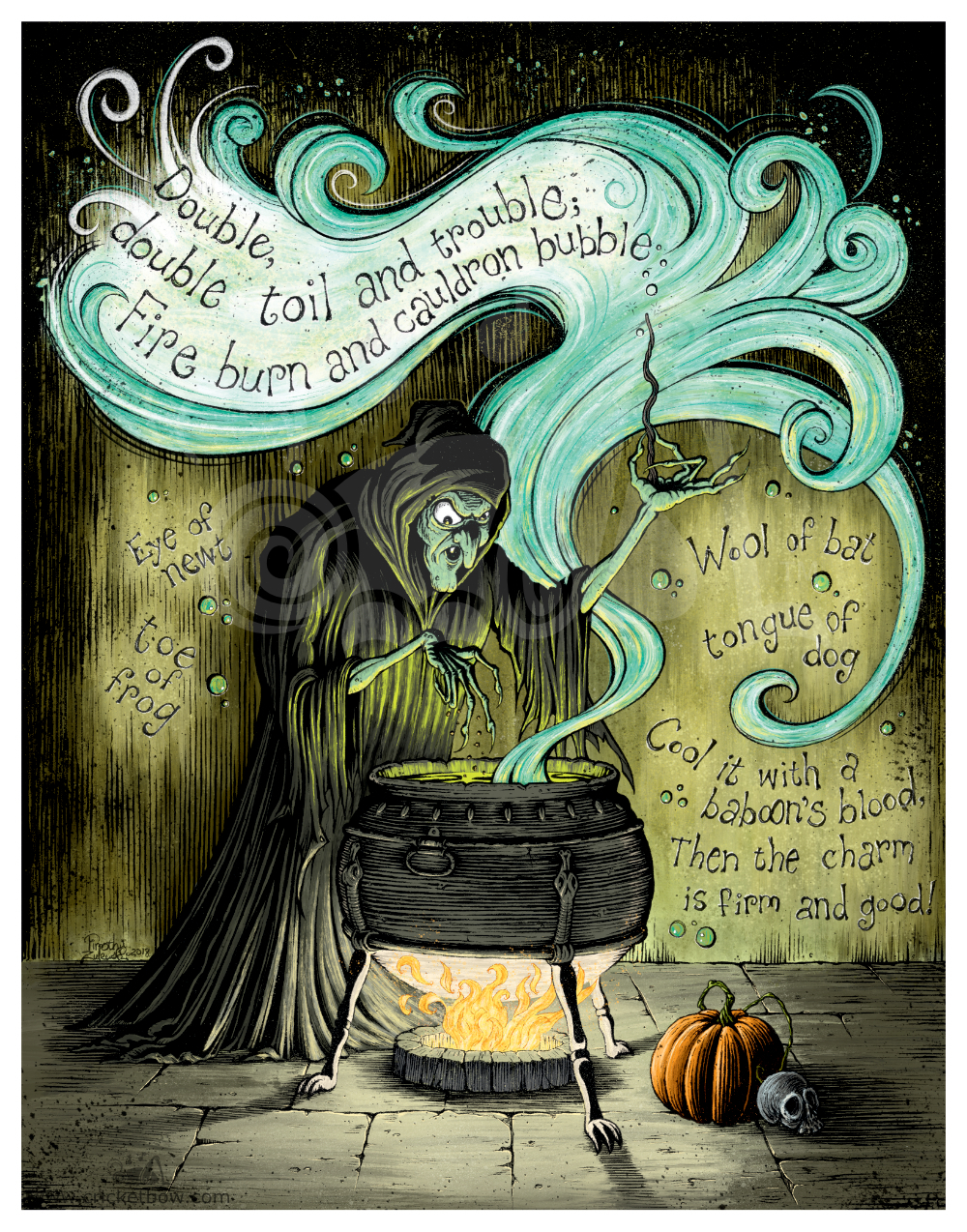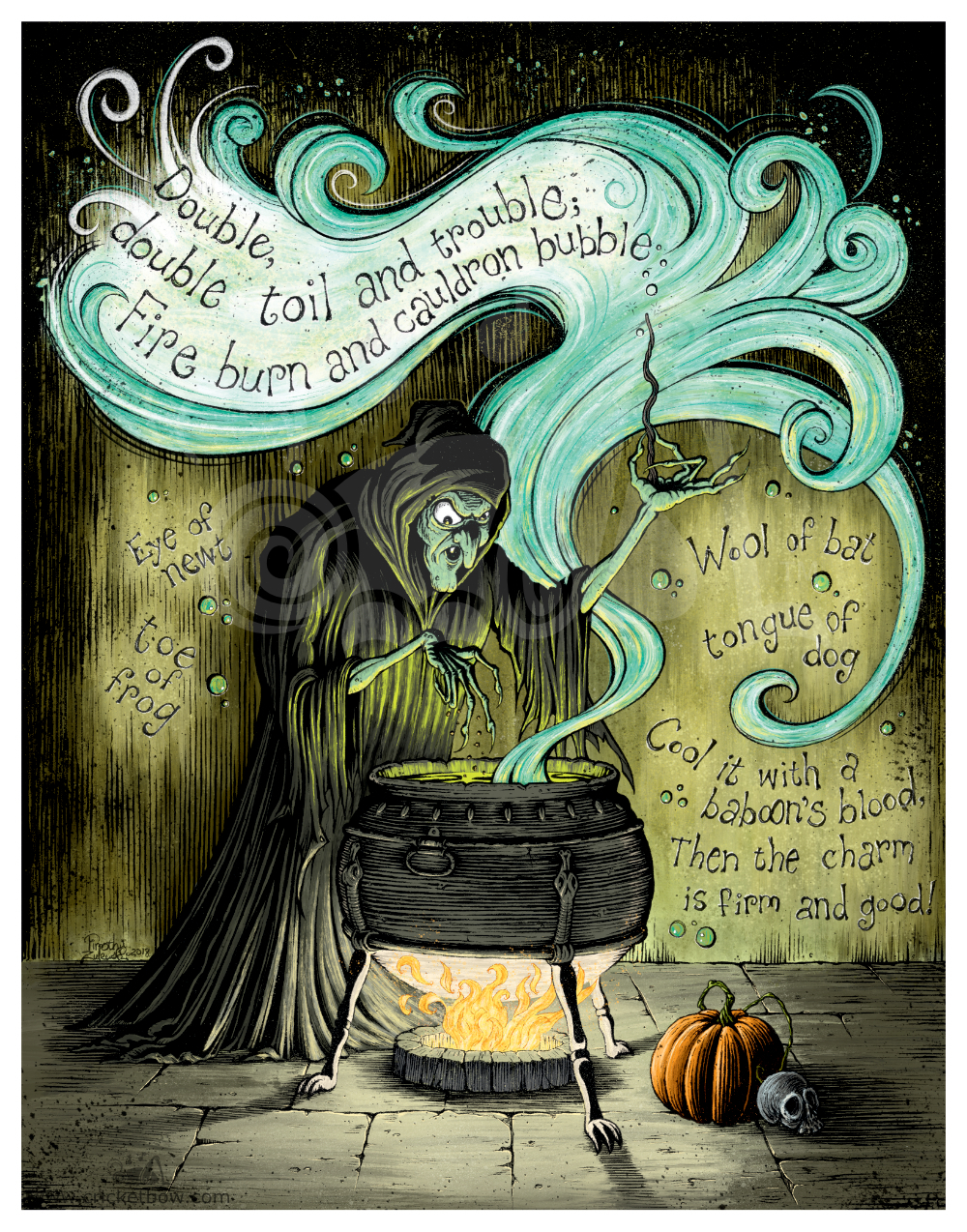 Double, Double Toil & Trouble 11x14
11x14 open edition signed art print suitable for framing. Includes 1/4-inch white border around the edge of the print.
Double, double toil and trouble. Fire burn and cauldron bubble. Eye of newt. Toe of frog. Wool of bat and tongue of dog. Cool it with a baboon's blood, then the charm is firm and good! An illustration for Shakespeare's Macbeth.
CricketBow logo watermarks will not appear on the actual printed piece.